South West Handling are main dealers for all Hobbyweld products.
We have been providing hobbyweld gas products to our customers for years and we are the the place to get your Hobbyweld products.
MIG -TIG WELDING ----- OXYGEN / ACETYLENE----- CONSUMABLES
For all your Hobbyweld products please call Paul on 01647231251 or email on parts@southwesthandling.com.
Original (Small)
Original cylinders are a great step up from disposable cartridges, offering a low-cost alternative for the occasional welder. This refillable gas cylinder is compact and lightweight, truly the best choice if you have portability in mind.
Compact and lightweight
Professional results for the small user
Low one-off deposit
Standard valve (regulator required)
Equivalent to 23 disposable cartridges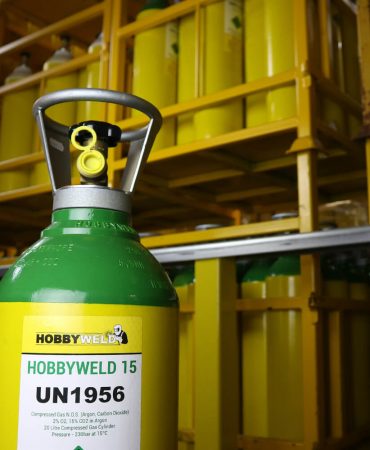 Plus (Medium)
Plus cylinders are our mid-sized product, offering significantly increased contents, suited to a higher volume user. Featuring a heavy-duty metal valve guard with comfortable grip, making it both tough and easy to handle.
Tough and sturdy
A high 230 bar fill pressure
Great value gas refills
Standard valve (regulator required)
Equivalent to 3.6 Original cylinders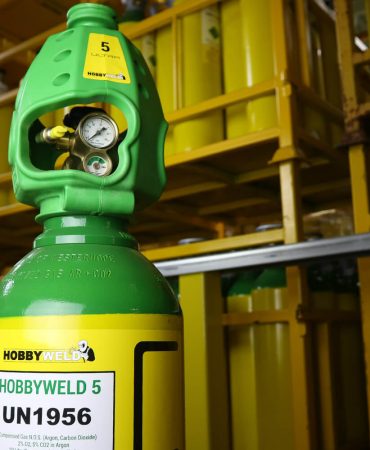 Ultra (Large)
Ultra cylinders are our largest product, most suited to high volume business users. Work safely with an integrated regulator, encased in a robust valve guard offering protection to the regulator and facilitating movement around the workshop.
Technologically advanced
Lowest gas cost per m³
Built in variable pressure regulator
Contents and gas flow gauge included
27% more gas than our Plus cylinder
Quick connect fitting included